ULTRA B ACTIVE
Description

ULTRA B ACTIVE is a potent-strength vitamin B formulation using activated forms of vitamin B2, B6, and mecobalamin (B12), together with other B-group vitamins to optimise energy levels, relieve fatigue and support nervous system health.

This formulation also supports cognitive and nervous system function using highly activated forms of vitamin B working to metabolise carbohydrates, proteins and fats.

ULTRA B ACTIVE features upper level doses of mecobalamin (Vitamin B12) 300 mcg and Pyridoxal-5-phosphate (Vitamin B6) 15 mg.
Key Features

Contains activated forms of vitamin B2, B6 and mecobalamin (B12).
Mecobalamin (vitamin B12) 300 mcg.
Supports healthy stress responses.
Helps to promote energy levels.
60 film-coated tablets.

A Product Fact Sheet is available for download above.
Ingredients

Each film-coated tablet contains:

Thiamine hydrochloride - 100 mg
equiv. thiamine (vitamin B1) - 78.68 mg

Riboflavin sodium phosphate - 41 mg
equiv. riboflavin (vitamin B2) - 30 mg

Nicotinamide (vitamin B3) - 100 mg

Calcium pantothenate - 54.34 mg
equiv. panthothenic acid (vitamin B5) - 50 mg

Pyridoxal-5-phosphate - 21.91mg
equiv. pyridoxine (vitamin B6) - 15 mg

Biotin (vitamin B7) - 100 mcg

Folic acid (vitamin B9) - 500 mcg

Mecobalamin (vitamin B12) - 300 mcg

Ingredients: Pantothenic acid (Calcium pantothenate), Folic acid (Folate), Vitamin B12 (Methylcobalamin), Niacin (Nicotinamide), Vitamin B6 (Pyridoxal 5 phosphate), Vitamin B2 (Riboflavin sodium phosphate), Vitamin B1 (Thiamin HCL), Glazing agent (Carnauba wax), Enzymically hydrolysed carboxymethylcellulose, Bulking agents (Silicon dioxide, Microcrystalline cellulose), Stabilisers (E 1201, E 1202, E 464), Anti-caking agents (Calcium phosphates, Magnesium salts of fatty acids).
How to use

Adults: One (1) tablet per day.

Do not exceed the recommended daily dose.
Food supplements should not be used as a substitute for a varied, balanced diet and a healthy lifestyle.
Keep out of reach of young children.
Do not use if seal is broken. Store below

 

30˚C.
Dietary

Vegan.
Free from gluten, dairy, nuts, egg and soy.
Testing Certificate

ULTRA B ACTIVE is Informed Sport Certified.

To obtain the relevant Batch Certificate for this product, head to our Batch Certificate Library and search for your product's batch number to find the corresponding certificate.

For any questions in relation to our certified products, please email customer_care@pillarperformance.eu
Frequently Asked Questions
Why does my urine go bright yellow when taking multivitamins?

High-dose multivitamins such as ULTRA B ACTIVE can turn your pee a bright, almost neon yellow colour. This is very normal and the most common culprit is vitamin B2, also known as riboflavin, which is found in ULTRA B ACTIVE. The neon colour in pee is just a harmless sign that your body is removing the excess it does not require. This is a good sign, it means you have adequate levels and the excess is exiting your body and mixing with your pee.
What does ACTIVATED B vitamin mean?

Active, or activated, simply means that each B vitamin is in its bioavailable form. It's important to realise that most B vitamin supplements contain the less expensive, inactive form of each B vitamin. ULTRA B ACTIVE uses activated B vitamins such as, Pyridoxal-5-phosphate (vitamin B6) and Mecobalamin (vitamin B12), these are more bioavailable and easier for our liver to process.
Why do athletes need vitamin B?

A major function of vitamin B is the metabolism of proteins and amino acids, and particularly in the case of thiamine, riboflavin and vitamin B6 – are used to convert food into energy that can be utilised during exercise, with supplementation demonstrating the ability to support efficient energy production at a cellular level. Folate and vitamin B12 play an integral role in the synthesis of red blood cells and the repair of damaged muscle cells.
What are the best dietary sources of vitamin B?

The best dietary sources of vitamin B include meat, milk, poultry, whole grains, eggs amongst others and may be difficult for those on restricted diets. Vitamin Bs are water soluble, which means these vitamins cannot be stored by the body and must be consumed regularly in order to exert a continual beneficial effect in the body. This also means these crucial vitamins can also be lost in significant quantities through sweat and urine.
When's the best time to take B vitamins for performance outcomes?

As vitamin Bs help break down food for energy, they are best taken in the morning, even before a morning workout. They are water soluble so don't need to be taken with food.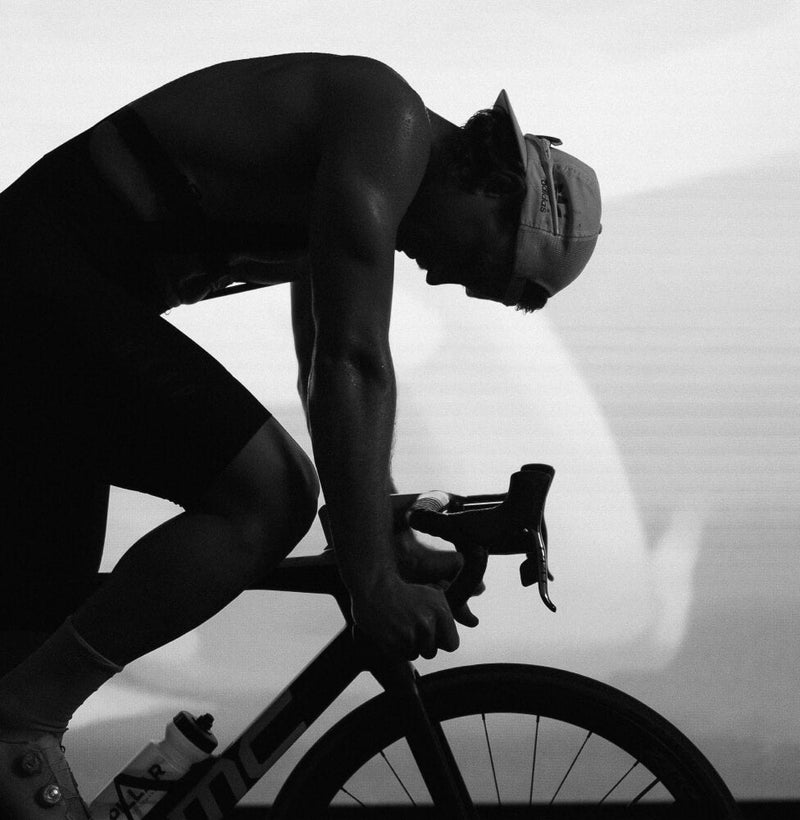 Energy in a pill
On the days that I take this I feel like I have a lot more energy and feel less tired. I have noticed that it colours my pee a bright yellow but other than that I haven't had an side effects/adverse effects with it
Great!
Great product. Increased energy and focus immediately. It certainly became a staple in my supplement routine.
AMAZING
I found this so amazing, I get better long term results with my energy performance then taking a pre workout I'll be repurchasing!
Ultra B
Great service from you guys.
I love these Ultra Bs
Great product! Increased energy levels
Great product! Increased energy levels straight away.